We can rebuild it, we have the technology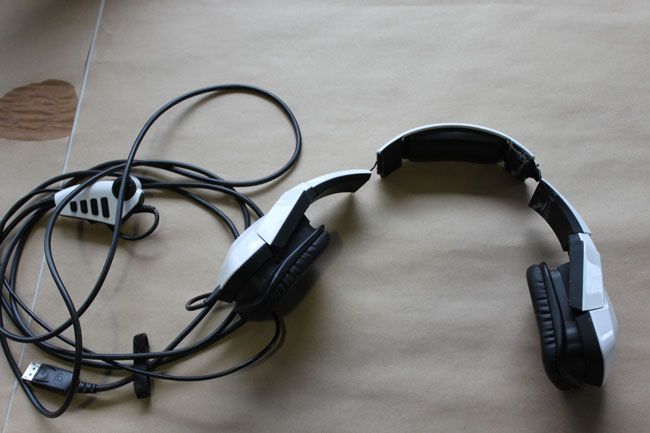 STORY BY RYAN MARSHALL
From torn shirts and drafty winter coats to flickering laptop screens and hotplates gone cold, about a dozen Sheridan staff and students brought their items in need of repair to the college's second Repair Café, held at Davis last Thursday from 12 to 2.
The event was run in conjunction with the international Repair Café Foundation, a movement with over 400 chapters spanning 15 countries.
The Repair Café Foundation started in Amsterdam in 2009. The not-for-profit group aims to cut CO2 emissions that go into manufacturing new items by showing people that there are alternatives to throwing things away and that they can learn to repair their damaged items.
---
MORE RELATED TO THIS STORY:
---
There were nine volunteer fixers on hand at Sheridan helping to repair damaged items. They included Linda Pidzamecky and Anna Barkhouse, co-owners of The Sewing Cafe, who were there mending everything from torn shirts and pants to winters coats that no longer held out the cold.
"We teach people how to sew and repair garments. A lot of people don't know what to do with [their] damaged cloths," said Pidzamecky.
Sheridan's own Georg Feil was also there as one of the fixers helping Mirola Kerepesi with her laptop, the screen of which would flicker and then shutdown.
"We cleaned all the contacts [and] had to take the whole screen apart. It was a very good effort on Georg's part. He's a great fixer," told Kerepesi, the laptops owner. "It turns out we may have some hardware problems with it also. It's temporarily working, so there's a chance it may go back down."
All of the repairs were free but there no guarantees that the item would be fixed or in better condition.
"We hope that people will start learn repair skills and to avoid throwing things out," said sustainability coordinator Wai Chu Cheng who organized the event. "We also hope that the Repair Café is building a closer community in which people help each other.